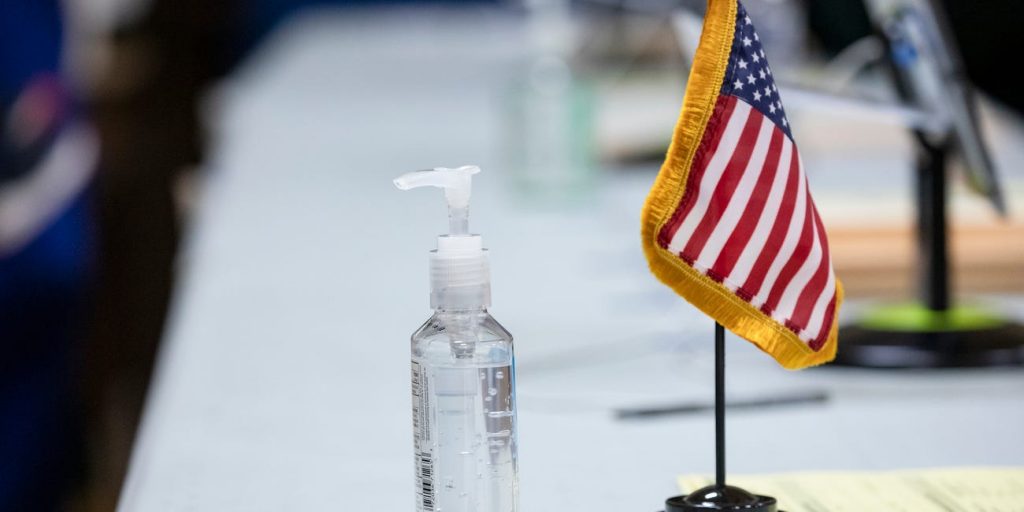 Coronavirus confirmed in all 50 states and D.C., after West Virginia confirms first case
Confirmed cases of the novel coronavirus, which has rapidly spread across United States in a matter of weeks, have now been reported in all 50 states and the District of Columbia.
West Virginia became the last state to confirm its first case Tuesday as local municipalities, state governments and the White House have worked to broaden testing access and implement mitigation protocols with the hope of slowing down the infection's spread.
"Our health officials came to me and said we do have our first positive in the Eastern Panhandle," West Virginia Gov. Jim Justice (R) said in a news conference. "We knew it was coming. We've prepared for this, and we shouldn't panic."
Alabama, Idaho and Montana were among the final states to report covid-19 cases.
In a statement issued Wednesday evening, Sen. Joe Manchin III (D-W.Va.) underscored the urgent need for additional testing in the state, which he said contains the highest percentage of adults 18 and over. As of yesterday, West Virginia had conducted 84 coronavirus tests and had just 500 tests available, he added.
Manchin said Stephen Hahn, commissioner of the U.S. Food and Drug Administration, had committed to supplying more tests.
"I am hearing from West Virginians across the state about being denied testing despite having physical symptoms," Manchin wrote. "Medical professionals, community leaders and so many others are also reporting a shortage of the equipment they need to do their job safety."
Manchin said he had also called on Health and Human Service Secretary Alex Azar to help better equip local medical personnel.
The novel coronavirus has infected more than 5,500 people and killed more than 100 in the United States since January, when the first confirmed case was reported in a Washington man who had traveled to Wuhan, China, to visit family.