JUNE 29, 2020 BY ED BRAYTON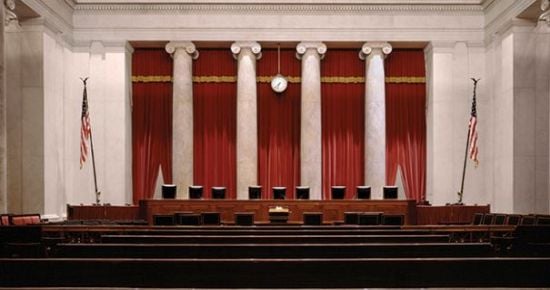 The Supreme Court recently ruled that businesses can't discriminate against people because of their sexual orientation or gender identity and the American Pastors Network is quite upset about it.

The American Pastors Network devoted time in recent episodes of its "Stand in the Gap" broadcast to denouncing the Supreme Court's June 15 ruling that federal civil rights law prohibits workplace discrimination on the basis of sexual orientation and gender identity. APN leaders charged that the Supreme Court created legal chaos by redefining "biblical" definitions of sex and undermined the biblical template for law and order.
"This is a very, very bad case," said attorney David New, a guest on the June 18 broadcast. "It's very bad for the American family. It's very bad for children. Whenever the gay-lesbian agenda is promoted and encouraged and supported, you basically damage American families, and it really damages children."…
"The only thing worse than this ruling is when they first decriminalized homosexuality and when they made homosexuality marriage a protected right under the 14th Amendment," New said. He called the ruling "an attack upon Christianity" and "an attack upon Christian values and morals that this country was founded upon."
Hosts Sam Rohrer and Gary Dull returned to the topic the following day. Rohrer denounced the "horrendous" Supreme Court ruling that he said "redefined the biblical definition of the word sex to include a host of interpretations of gay sex, LGBTQ sexual preferences." He said the court had not only violated the Constitution but "in effect almost kind of like raised their fist to God above in arrogance." Dull said that the Court was "forgetting the law of God" and that the nation is on its way to experiencing greater judgment from God.
Yeah, their big bad buddy is totally going to punish us all for this, especially Justice Neil Gorsuch.